Remodeling doesn't come cheap, but knowing the important questions you should consider and which projects have the best rate of return can help maximize your home's value. 
Remodeling is an exciting opportunity to make changes to your house that you've always wanted, like a new kitchen or renovated bathroom. It can potentially add extra value to your house, making these projects worthwhile in the long-term.
As you're thinking about remodeling your home, there are a lot of important questions to answer before you start work. What do you want to remodel? How long should it take? What will it cost? What is the return on my investment? 
There is no one-size-fits-all answer to these questions, as it varies by region and locality. To help answer those questions and guide the process for any homeowners looking to remodel, we wanted to share sources that we recommend. 
Check out a Remodeling Magazine
A remodeling magazine is a great resource for regional breakdowns—including current and historical breakdowns, cost by region, and resale value of remodels. The biggest advantage is that homeowners can actually estimate specific projects to determine their cost and return on their investment. Below is an example: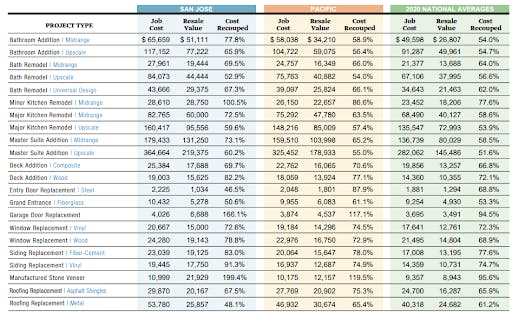 Fig 1 — List of various home remodel projects in San Jose along with costs and resale values based on the Pacific/West Coast region and national average
For example, if you live in San Jose, replacing your garage door can add more than $6,600 to your home's value with a minimal investment of about $4,000. Conversely, replacing your entry door can cost more than $2,200 but only adds about $1,000 to your home's value.  This kind of information can help you decide which projects are worth the investment. 
Tap into Zillow and RedFin as local indicators
While regional indicators can be quite helpful, depending on where you live, it may be necessary to drill down a little more locally. That's where websites like Zillow and Redfin come in as great resources.
Both offer you the opportunity to look at "comps," or comparable properties, by value and location. Just enter your address and see a list of comparable properties, along with details about their characteristics. 
For example, below we see two comparable homes in the 94124 zip code of San Francisco, California. Both homes are similar in size, but there is a $55,000 difference in sale price. The higher sale home was remodeled before it was put on the market.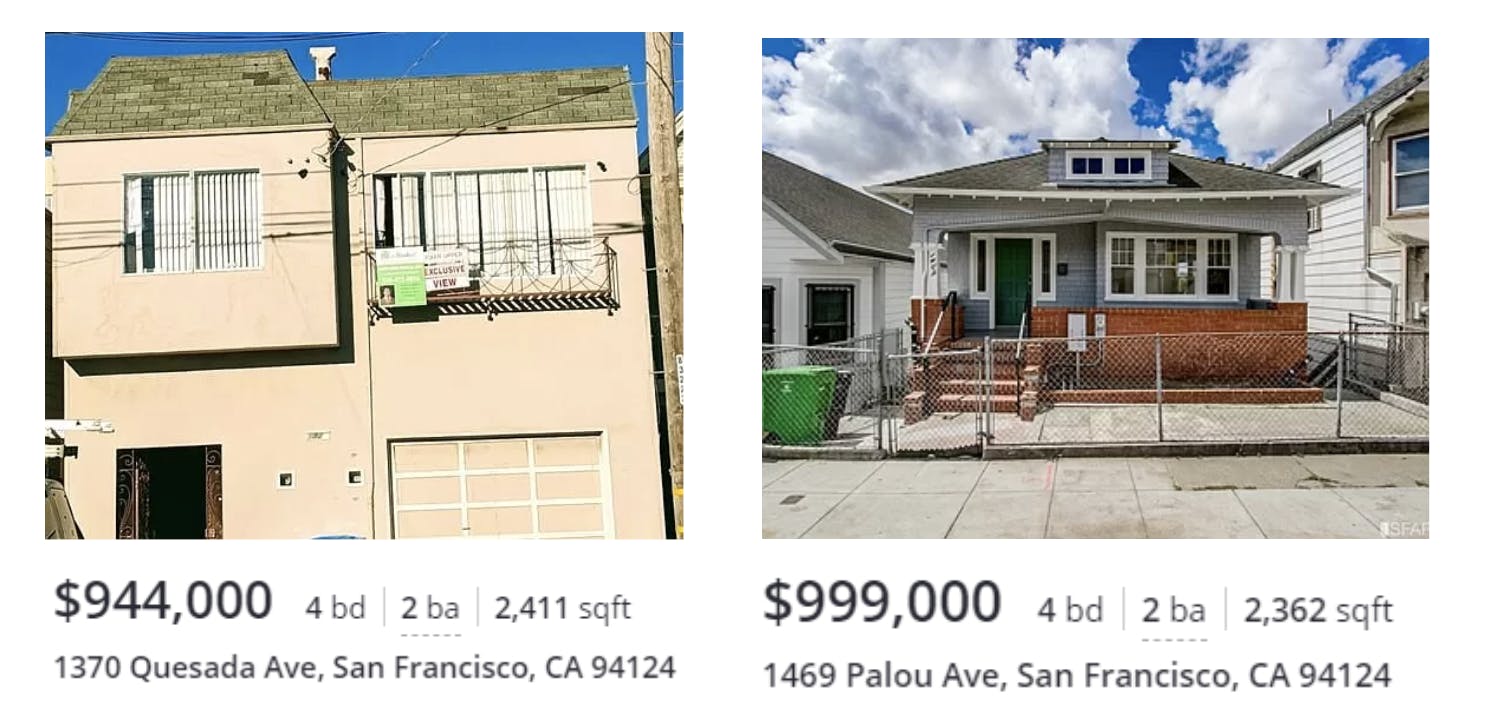 Fig 2 — Comparable homes from Zillow
These sites provide useful data such as project costs and added value. This will help determine which improvements are popular and will pay off with an increased sale price for your home. If you're looking to sell in the near future, this can be especially useful because you will see which features recently sold homes had and determine what is feasible for you to remodel in your own home. If everybody in your neighborhood sold a house with a pool, but yours doesn't have one, that can impact the overall price.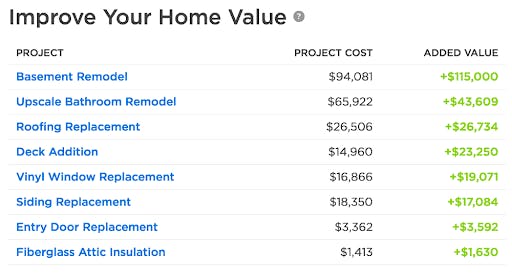 Fig 3 — Home remodeling project costs from Zillow based on local factors.
Utilize your Real Estate Agents as an Offline Indicators
While data crunching and analyzing is an exciting part of home buying, the truth is that a good real estate agent is still integral to the process and can provide a wealth of information to you. They can provide invaluable information based on the large number of interactions they have with sellers and buyers alike. Real estate agents often know better than most exactly what buyers have been asking for locally, how much specific features are worth to them, and what a reasonable cost for a remodel should be. If you're close to selling your house, it's worth consulting a local real estate agent for confirmation that your remodel is a good idea for the current market. 
What Should You Remodel?
After doing your initial research, it may be overwhelming to think of everything you can possibly remodel in your home. It's important to remember that remodeling doesn't come cheap and can cost between $10,000 and $100,000, depending on the project. Knowing which projects have the best rate of return ahead of time can be useful to maximize your home value and help decide which improvements are investment-worthy. Below is a list of projects that tend to result in the best return on investment.
Minor Kitchen Remodel
Think of this as a cosmetic change to your kitchen—no major rebuilding or plumbing needed. This includes replacing the sink, countertops, tiling, cabinet fronts, fixtures, and countertop appliances, or adding recessed lighting. These changes tend to recoup close to their cost with equal value added to the home and are cheaper than a full kitchen renovation.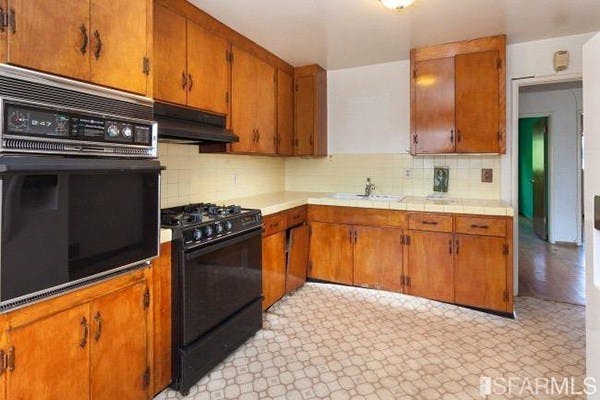 Before
After
Siding Replacement or Other Exterior Changes
New siding is a relatively cheap and quick way to boost the value of your house and it instantly improves curb appeal. This includes replacing old vinyl siding or wood siding, or adding a new paint job to the existing siding. Installing a new front door is another great option to boost value. Improving curb appeal can be a very effective way to add value to your home.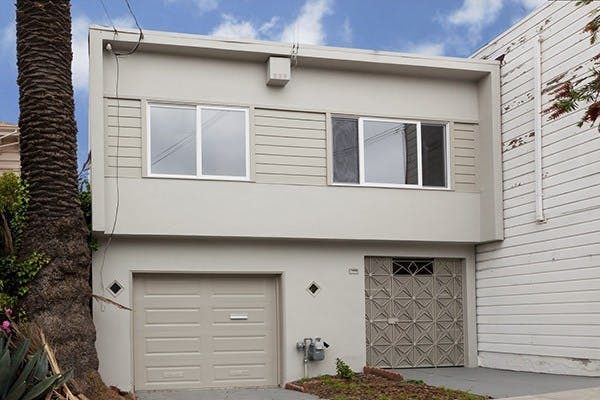 Before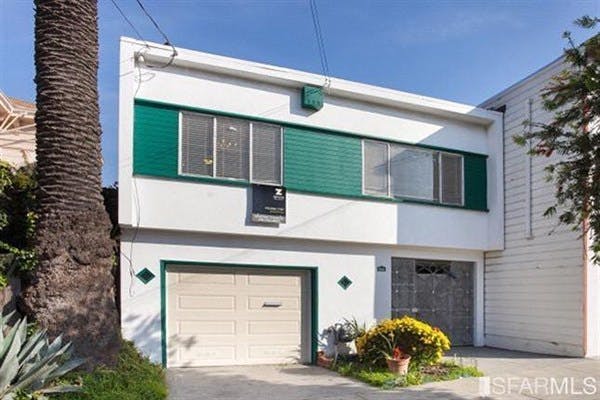 After
Garage Door Replacement
A new garage door has a great return on investment. Typically costing $2,000 to $6,000, a new garage door can have a big impact on the look of your home. Also, newer garage doors tend to have better insulation and are more energy-efficient, saving you money in the long-run as you can lower your electricity bill.
Landscaping
While not an exterior change to your house itself, landscaping is consistently featured as one of the best returns on investments in yearly real estate round ups. While the extent of your landscaping will affect the price and therefore ROI, having a tidy, plant-filled yard always has an impact on your home's value.
Energy Efficiency Changes
As home heating and electricity prices keep rising, making some practical changes to your house can help to not only bring down your monthly utilities but also add long-term value. Replacing windows with double-paned or Low-E glass, along with new lighting fixtures, wiring, water pipes, boilers, heaters, and chimneys can all make big changes to your recurring monthly electricity and water costs.
Before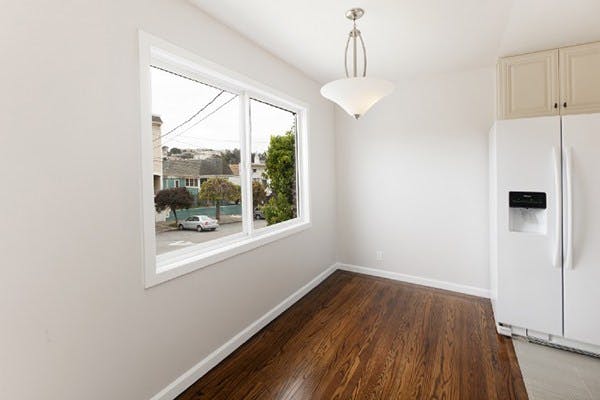 After
How Do You Pay For These Changes?
Now that you have information about good sources to turn to and what you should be thinking about before deciding to remodel, we want to end with some rule of thumb advice. In general, spend no more than 6% to 10% of the total home value in order to get the best return on your investment, and keep the style and color scheme of your remodel simple to help make it widely appealing to future buyers. Simplicity is normally best!
While all these remodeling changes can add value to your home, they can be an expensive investment for most homeowners. With limited options available for financing, most homeowners pay out-of-pocket for remodeling.
At Noah, we partner with homeowners like you to offer home equity financing, which you can use for projects like home renovations. Our financing process is simple, transparent, and doesn't result in increased debt, additional monthly payments, or interest rates. By partnering with us, you can focus on improving your home instead of worrying about whether there is enough money in your bank account to manage this added cost that will pay dividends in the long run.